The Power of Coaching (Part 1: Sara's Coaching Journey)
As leadership coaches, we are often asked what a coaching session is like, when it's a good time to start coaching, and about our personal experiences with coaching. We set out to answer those questions in this two-part series reflecting on our respective coaching journeys. Part One is Sara's experience, and stay tuned for Part Two with Mathias' reflections on coaching.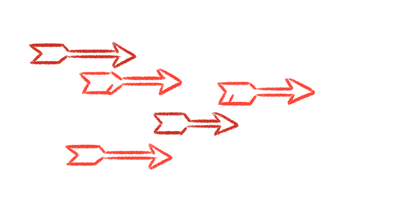 Sara's Thoughts on Coaching
(Content Warning: parent loss, loss, grief)
One day I'm pitching the venture firm that would ultimately lead our Series A funding for my startup company. Five days later, I'm at my dad's bedside as he takes his final breath. His death wasn't entirely unexpected since he'd been sick for a few years. My mom, on the other hand, had just received a surprising and extremely dire cancer diagnosis.
Over the next couple of months, I was closing a financing round and running a company from chemo and radiation rooms at UCLA. I was also working to close our first major enterprise deal, hiring and onboarding employees, and writing the eulogy and planning a dual funeral for my parents who would die within a few months of each other.
It's safe to say that in the infancy of my company, I wasn't doing my best thinking.
Actually, it's safe to say that even without the emotional turmoil and loss, I wouldn't have been doing my best thinking. Since I'd never co-founded a company before or been entrusted with millions of VC dollars, I was in unfamiliar territory. I was also having a conflict with my co-founder that didn't seem sustainable. I was already working with a therapist, but I knew I also needed guidance from someone who had already navigated these startup challenges themselves. I needed the kind of support that would help me find solutions, develop and clarify my goals, and define and enhance my strengths, among other challenges unique to entrepreneurship. It was a perfect time to work one-on-one with an executive coach.
The truth is, you don't have to be in uncharted waters to get the benefit of a coach. Everyone has life turmoil, family issues, financial concerns, confidence-busting situations, co-founder and employee strain, and work conflicts. Everyone can benefit from having a trusted sounding board, someone who can help you see situations more clearly and map out ways in which to face them.
Some have asked me about the differences between a therapist and a coach. From my own personal experience, I can say that there are plenty of sessions with my therapist where I'm talking about work, and then there are plenty of sessions with my coach where I'm talking about life. That said, I tend to spend more time with my therapist on how past life experiences and thinking might be holding me back where as with my coach, I'm generally more work-focused. My therapist is a highly educated, trained, and licensed professional, but she's never started or run a tech company. My coach is certified as an executive coach and has experience as a founder, entrepreneur, and leader. Sure, my conversations with them can overlap from time-to-time; I simply find it very helpful to have a therapist and a coach by my side to navigate all the ups and downs of life and work.
I've now been working with a coach for several years. On an almost weekly basis, I talk with my coach for our regularly-scheduled session. Our conversations vary depending on what's happening in my world. We might review thoughts I have for an upcoming meeting or conversation, walk through topics and discuss how to show up for a board meeting, talk through how to deal with a delicate employee or investor concern, work on how to navigate potential customer issues, discuss how to best introduce a new process or framework, or anything else in between.
We start every conversation with a broad checkin about how we're doing in all aspects of our lives. I'll often talk about how I'm sleeping, my exercise patterns, my morning routines, or the lack thereof. (The short story here is that as soon as I get away from my morning practice, all hell starts to happen.) I'll share updates about important conversations or meetings that have transpired, and we'll dig into things that were said or done that might need addressing or that could be areas for future improvement. Sometimes, I'll walk through plans for an upcoming meeting or conversation that is top-of-mind to get feedback and practice.
When we first started working together, my coach had me complete a general assessment document that asked just as many questions about my life and my ambitions as it did about my career and work desires. The reality was that running a fast-paced, early-stage company combined with supporting both of my beloved parents through their end of life was a lot for any one person to juggle. My coach needed to have all the relevant information in order to be most effective. I also had to complete the Enneagram questionnaire where I discovered that I was most definitely a 9, The Peacemaker. Ah, yes, The Peacemaker!
We kicked off our coaching relationship by addressing the co-founder concerns. Many of our initial sessions were focused on this topic. It was clear that I needed to make the tough decision to transition my co-founder out of the company. We mapped out a plan and timeline, and I consulted with my board and legal counsel on the necessary steps. I drafted the entire conversation, and my coach and I practiced numerous times. During these practice sessions, my coach would sometimes act as my co-founder. I even did a few practice sessions with my spouse. Between sessions, we would edit and comment on the script and the plan. I visualized the entire conversation and set intentions for how I wanted the conversation to land. I also tried to let go of any outcomes that were outside of my control. If things got emotional, angry, negative, or went in any direction that was beyond my control, I was prepared. I was still very nervous when the time came, but I wasn't alone, and I had confidence that it was the right decision for everyone.
My job as CEO was quite lonely at times. This loneliness was exacerbated by the deaths of my parents, along with no longer having a co-founder by my side. It was lonely times infinity. As founder and CEO, it often felt like I needed to have all the answers, and there was no one else to support me. As the peacemaker, I default to keeping the peace, even when that's not the best idea. It's my comfort zone, and I've been able to see more clearly how this behavior serves me and holds me back. Having a coach, especially when dealing with big issues in life and work, is critical to being able to do this job and see the patterns I bring to the table.
I generally like to "walk and talk" during my coaching sessions, so I'm often doing our conversations while walking the beach path in Santa Monica. Occasionally, we'll do a video call when there's something we both need to be reviewing together. I also included my coach in a few of our Slack channels to stay attuned to conversations, and be aware of company culture and patterns.
I don't recommend waiting for a crisis to start coaching, but the reality is that it's not that uncommon; it's often the same when someone starts seeing a therapist. You often seek out coaching or counseling when you are in a period of transition, grief, uncertainty, or challenge. Whatever your reason for seeking out a coach, the key is to get started.
Here are some of the reasons you need a coach. If you are...
*Building and scaling your team and company
*Navigating team issues and team breakdowns
*Needing to improve, focus, and expand communication and processes
*Tackling difficult conversations and situations
*Transitioning or advancing into a new role
*Expanding your team and shifting your role to meet needs
...then I encourage you to seek out a coach. It doesn't have to be expensive or complicated. There are plenty of resources, individuals, and organizations who are available and experienced with all of these issues. Sometimes, it's just nice to have a friendly, experienced person on your side.
My journey to becoming a coach was organic. I love building teams and managing individuals; when I look back on my career, I'm most proud of the people I've mentored, and whose growth I've been able to support. I love witnessing a person's development, and being able to be a small part of their process.
Out of curiosity and interest to learn more to improve my management skills, I started studying and learning the art of coaching. At first, I simply wanted to learn how to be a better manager and leader; I was like a sponge soaking up all the training, information, and techniques I could find. It was then a natural evolution to become a coach and start working directly with clients. While I love designing, building, and launching products, I feel as though coaching is my life's work, and I'm excited to be launching The Intentional Organization to continue to grow my coaching and learning practice.
My coaching style is an evolving approach based on individual needs. I help leaders in tech and tech-adjacent fields unlock their strengths, understand their shadows, lead more effectively, and make an impact at work and in life. Generally, I like to use a blend of storytelling, design and visual thinking, writing, meditation, a bit of psychology, and occasionally even a dab of spirituality.
I help people map their stories to meet their career and business goals; together, we unearth narratives that might be holding someone back, and shift focus to those truths that can move them forward. I like to work together to get clear on where someone wants to go, dig into the why and how, and then we work on getting there in a style that fits and feels right to the individual.
So it's no surprise that when we started our partnership as CEO and CTO, Mathias and I were both eager to continue with our individual coaching, and we also found a coach to work with together. Our joint sessions became another container for us to share openly what was going on in our lives and in our business. We talked regularly about how to show up to situations shoulder to shoulder, as partners. Our coach often knew just the right questions to ask to get us to go a bit deeper, such as "What's being left unsaid?" We found that it was helpful to have a person on our side who was invested in our personal and collective success. If you are running a company with co-founders, executive partners, or you have a leadership team, we recommend regular coaching and coaching workshops to keep relationships well-tuned.
Read our newsletter
Sign up to receive our journal updates and to get previews of our book.
Smallprint
You can unsubscribe at any time by clicking the link in the footer of our emails.